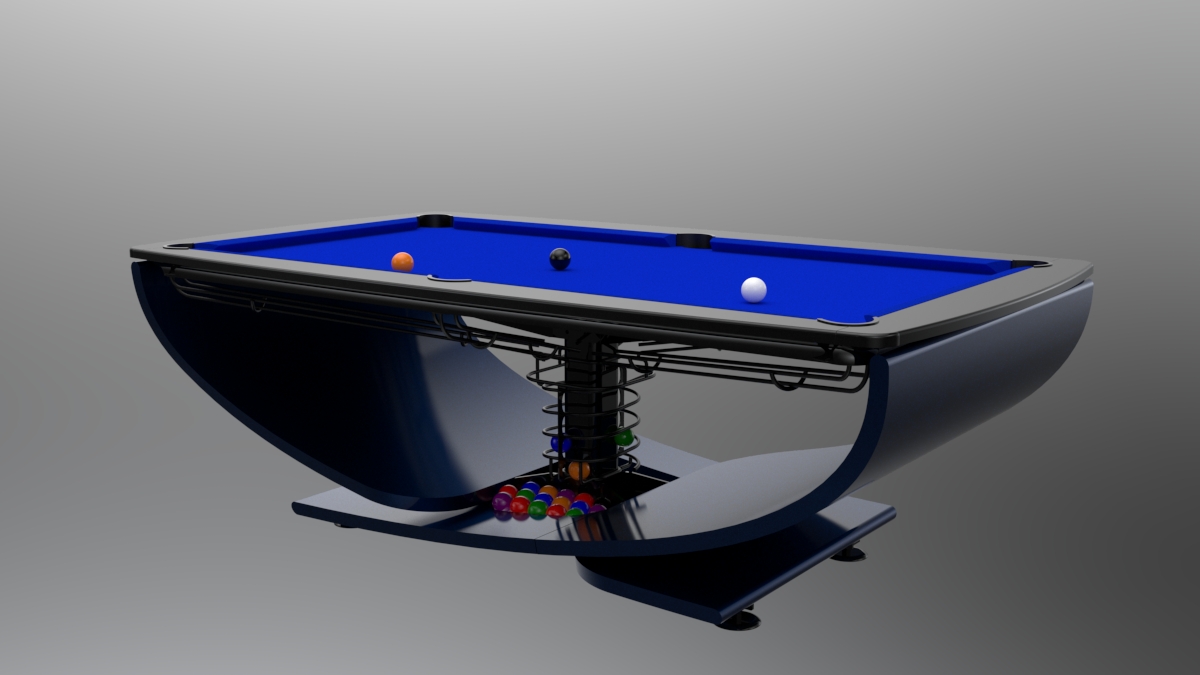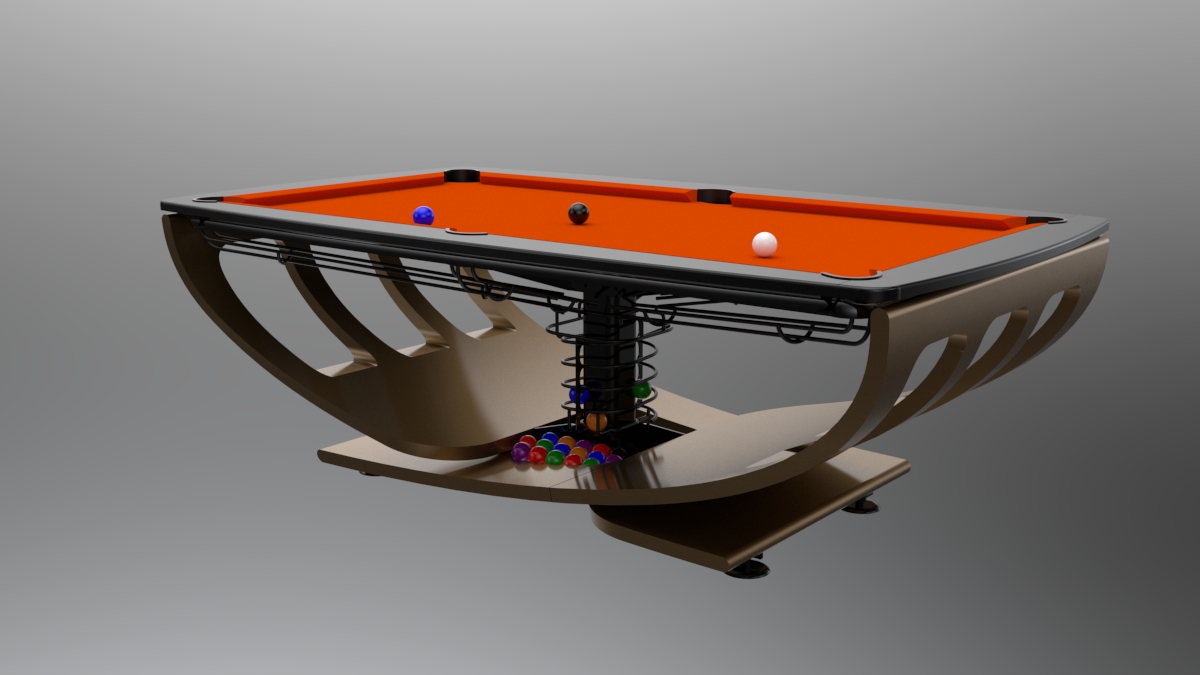 S6 – unique design bespoke convertible pool table, created on the base of the unified central console; its constructional features analogous to the Decotech model.
The unique shape and visual lightness make this table exceptional in the billiard dining table market.
Parts of the S6 model are manufactured using 3D technologies from thermoplastic similar to in the automotive industry.

Thanks to the futuristic and slim design of the S6 Pool Table it can double up as a pool dining table. The shape of this table allows for a very comfortable dining experience when being used as a pool diner. The dining tops come in two sections and are simply placed on top of the table and then interlock to ensure stability. There are two options for the dining tops, either a matching painted wood dining top or a shatterproof glass dining top (clear, frosted, or opaque glass is available). Both dining tops will be specially made for S6 Pool Table to perfectly match the geometric table design.
As well as being used as a Pool Diner, the Elegant Pool Table can be used as a Table Tennis Table, gaining further multi-use allowing you to play two games on one table. The optional table tennis top comes in two separate sections and has 3 blocks underneath each which fit against the cushion of your pool table to ensure that the tops don't move whilst being used. 
Designing Your Custom-Built S6
As with all our Luxury Pool Tables, this table has a high-quality Brazilian slate bed to offer the best in terms of play quality.
Customize S6 ultra-modern billiard table to fit your personal preferences with more than 200 exquisite RAL colors for the billiard table's finish and more than 40 Simonis Cloth and Championship Cloth colors available to choose from. There are three sections on the table that you can choose the color for: the base, mid-frame, and the top cushions. Such a color choice flexibility gives a great opportunity to create a table that perfectly fits with any color scheme and allows you to harmonize with the rest of your home interior.
Please allow lead times of approximately 8-12 weeks from the point of order for one of our custom-built Luxury Pool Tables to be manufactured in Europe and shipped/delivered to you. We do not keep any Designer series tables in stock and they are built-to-order only.
Download a High-Resolution Online Catalog Here