Outdoor Vision                                                                                       
'Outdoor Vision' our first and only lab-tested outdoor pool table designed specifically to withstand nature's elements. Frame, legs, and rails are built from steel-reinforced treated Oak, playing area is natural slate covered with Outdoor Grade felt that is resistant to humidity and UV light. Visually versatile and functionally practical, this table is a first in its industry. Use it for the outdoor dining or game of billiards; 'Outdoor Vision' is available in three neutral stain colors in sizes 7' and 8'.
Ordering a Custom Outdoor Vision Table
You may want to create your own Vision to suit your interior designing needs. Custom tables require extended delivery time. Rush order and delivery is also available if your budget can accommodate the added cost for air delivery.
When you place your order for your 'Outdoor Vision', please indicated your selection for each of the following options:
7 ft or 8 ft
Stain color 31, 32 or 33
HPL top (tan finish) or glass (clear or frosted)
UV and moisture resistant felt color (see below)
Feel free to call us with any questions or to place an order or you may email your order to [email protected] for pricing info.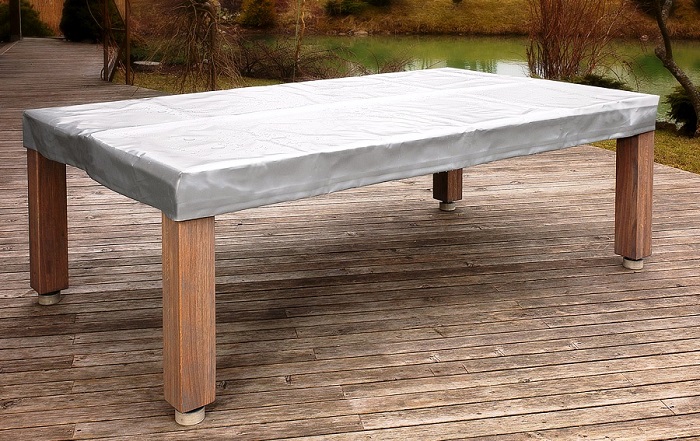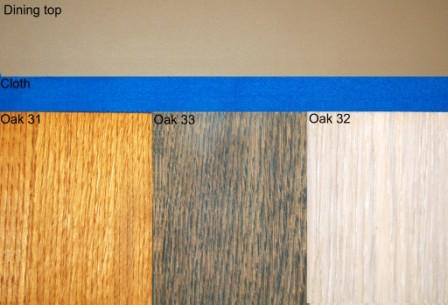 Choose a Felt Color
After choosing your table, you are free to select any felt color you want. We work closely with largest professional grade playing cloth suppliers in the world Iwan Simonis and Championship Cloth to bring our clients a wide variety of felt colors.